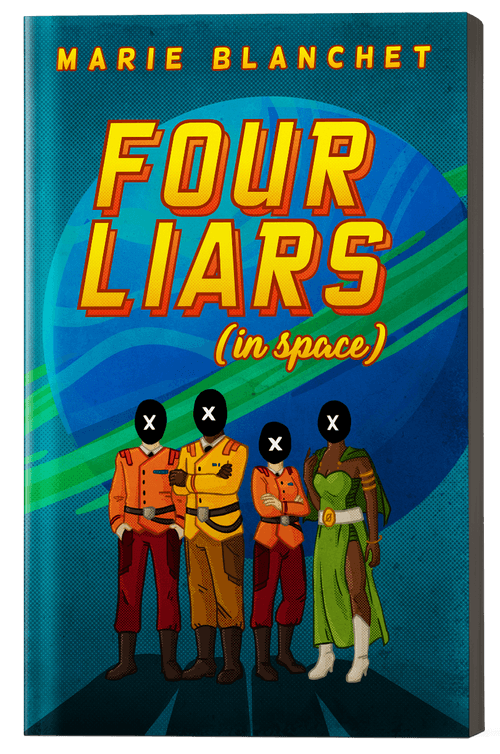 Four Liars (in space)
The plan was simple.
1- Get (fake) married to his best friend, Bee.
2- Con the space military out of a sweet free house.
3- Enjoy the first restful sleep since he'd gotten assigned to the asteroid bunker.

Chuck didn't care much for the space cold war. It seemed like a problem for other people to worry about. All he wanted was a free house and a good night's sleep. But he hadn't counted on falling in love with his new superior officer, the aristocratic and mysterious Archibald James Montgomery, a man who is badly hiding a big secret.
Meanwhile, Bee finds love with Iris, a local tailor who may or may not be the biggest con woman on their asteroid. Together, the four of them will soon have to uncover secrets, manage crushes, and pull the most dangerous bluff of all times.
Discover beautiful Trout Station